Testimonials from past B & W Charters Inc. customers
December 29, 2015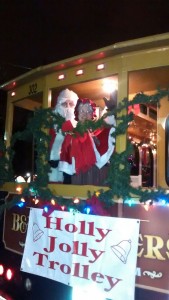 Great service! Thank you for everything! The driver was very accommodating and great to work with. Thank you for everything!
Tessa T.
December 24, 2015
Mr. Wright, words cannot possibly express the joy, gratitude, and benefit your organization provides my seniors and staff every time we have utilized your charter service . The humanitarian efforts of your organization through your customer service and your impeccable business practices is why Ecumenical would never consider doing business with any other bus chartering service. The City of Kalamazoo is truly blessed to have your business in this community. B&W Charter will be blessed with continued success.
Dr. Denise W.
Executive Director
Ecumenical Center
December 15, 2015
Hello B & W,
Thank you for providing the transportation for our trip. I look forward to working with you in the future.
Thank you,
Jason M.
Associate Dean of Student Life
Director of Student Activities
Olivet College
December 10, 2015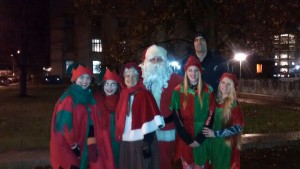 Hello!
I just wanted to thank you and everyone at B & W Charters for the amazing service we were lucky to have last night! As the event planner I was worried the buses would be late due to the events that they were at before ours were going to cut so close. To my happy surprise, they were 15 minutes early! Everyone was at my event 15 before I was expecting them to, and I was absolutely thrilled! The bus drivers were so polite and welcoming and the buses themselves were clean and very comfortable!
This is honestly the best service we've had from a transportation company in a long, long time. You guys made our event run perfectly and smoothly! Thank you so much for working with me last minute on the time change. It definitely worked out for the best!
I am definitely excited to use your company's services again, because it was a pleasure having you guys!
Thank you so much!
Kelsey W.
Social Chair
Alpha Omicron Pi – Kappa Rho
Sent from my iPhone
December 1, 2015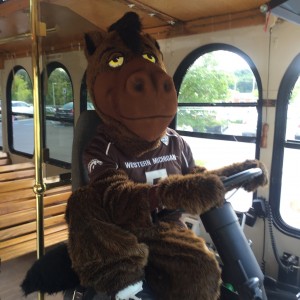 You were a pleasure to work with! Thanks for being so professional and organized! Our driver was wonderful and made the night super fun!
Thanks again, Sarah J
November 24, 2015
Hi Carolyn,
I hope you are doing well. Thank you for assisting me with the logistics of the Chicago trip that was held on Saturday, November 21. On behalf of the Lee Honors College, I want to thank Sheldon, the charter bus driver, on his impeccable customer service that he provided. I was not able to catch his last name but I really want to commend him for going above and beyond of his expected duty.
I look forward to working with your team next year!
Best,
Fareed
—
Fareed S.
Advising Graduate Assistant
Lee Honors College
November 16, 2015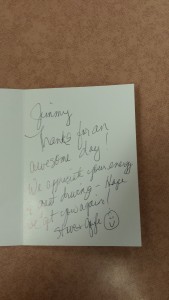 Just wanted to write to say thank you!
Our driver was awesome. Everything went as scheduled and we had a great time!
Steve
November 9, 2015
Hi Christine:
I just wanted to share with you that our ladies group from Michigan Center Bible Church had a wonderful trip on Saturday, November 7 with driver, Jimmy Jackson. I can't thank you enough for your patience as this was our first time doing a trip like this and it all just went great. Jimmy was wonderful with us and very accommodating to time schedule with taking us to Birch Run in the snow/rain and getting us from there to Bronner's and Zehnder's for dinner.
Please give this information to the appropriate personnel as it just went really well and we appreciated all of his efforts and yours as well on the communication part of scheduling the trip.
I will be recommending your company and hope to use you again in the future.
Blessings,
Donna T.
November 3, 2015
Deb,
Just wanted you to know that everything went well on the 27th. Your driver was very professional and patient with our wedding party. Thank you again for your fine service.
Bob M.
October 27, 2015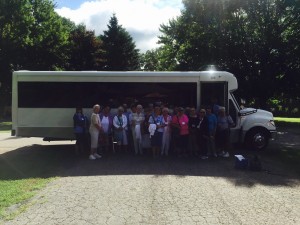 Gene,
Just wanted to say a big thanks! Our trip was the best one we have had yet to beerfest. Our driver was amazing, he dropped us off right at the entrance was right there when we got out. Say thanks again to him for us!
Hope to see you again next year for the event,
Dawn
October 22, 2015
Hi Deb,
Our driver, Dwayne, did an excellent job and we enjoyed him. He was professional, courteous and a great driver. He has johnny on the spot for all stops and pick ups and we look forward to doing this again next year.
On another note, I misplaced my glasses that night. I have gone to all of our stops and have been unable to find them. I called B & W today and talked to a lady who was in today doing extra work and she said she would ask the cleaners if they happened to find a pair of glasses on the bus. I sat in the back row on the drivers side.
If the cleaners happen to find my glasses would you please let me know. I would be so grateful – I need them to drive or see at a distance and am lost without them. I hate to order a new pair ($$$) without checking all possibilities first.
Thanks so much for your hard work to put this together for us last minute. B & W has a quality staff!!
Thanks again,
Kim T.
October 13, 2015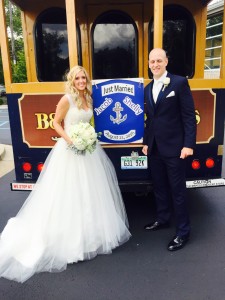 Dear BW charters,
My husband as already written you about the driver, Zach that we had on Friday August 21 wedding at the Blue Dress Barn. I felt I also wanted to write a letter about Zach. I would give him high marks all around, he was funny, made all us feel comfortable, it was a good feeling that he was enjoying and take it serious as our driver. Before we left the Hilton Garden the bus had a lot of guess that boarded the bus, Zach went into the hotel to make sure that he was not going to leave guest behind. This was also the case when some of the guest were ready to leave the wedding, around 10:00ish. Zach let us get on the bus, and he again went to back to the barn to make sure that he was not going to leave guest behind who was ready to go back. Zach was accommodating to my girlfriend, the grooms mother, she needed to put something on the bus, and Zach was there for her. My girlfriend also made wonderful comments about him. Great job BW charters for hiring a wonderful driver.
Sincerely,
Judy W.
October 5, 2015
We may need you for our Chicago trip in Nov!! Thanks for working with us Gene! Had a great time!!
Jerry
September 30, 2015
Dave was a great driver and Patrice was lovely to work with. We had such a great time we will likely do a similar trip next summer. B & W will be the first place I call to line up a charter!
Kara H.
Science Education & Outreach Coordinator
W.K. Kellogg Biological Station
September 21, 2015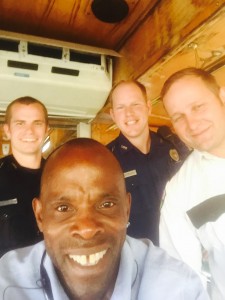 I'm writing to share what a great experience we had with B&W for an event in Holland yesterday. James J. was our driver & he did an exceptional job! We appreciated that he arrived early, offered some great suggestions & was very responsive to our requests. Hopefully my note finds its way to the right person so that James receives the feedback.
Thank-you – Jeanene
September 14, 2015
Gene,
We had a great time on Friday. Dave was an excellent charter bus driver and we really appreciate not having to drive to and from Chicago. Your company has excellent customer service.
Thank you very much,
Jim S.
September 9, 2015
Hi Gene
Thanks much the service was great! Would be happy to use you again next time were in Battle Creek.
Regards,
Ken
September 1, 2015
I had a great ride from Kalamazoo to South Bend. Zach S., the driver, was most courteous and helpful in getting me to my Amtrak train. He took care of me, an elderly lady, and made sure that I got on the Amtrak train safely. I want to write you this commendation for Zach Sullivan. He is a great driver.
Thanks, Nina B.
August 25, 2015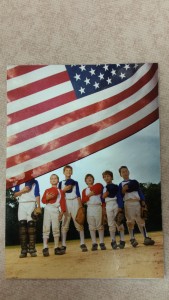 We had a great day. Our driver was awesome. Thank you.
Kathryn C.
August 18, 2015
Hello Gene,
I just can not say enough great things about our wine tour. Our bus driver was amazing and we had such a good time because of him. Thank you a million times over
Macal
August 12, 2015
To my knowledge, everything went very well. We appreciate your quick response and service as we booked this trip with you one day prior to the event.
Thank you,
Brian V.
August 4, 2015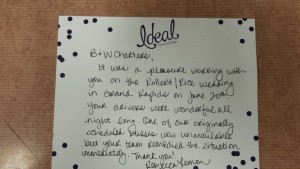 You guys were great !! We will use you again !!
Rebbeca L.
Sent from my iPhone
July 20, 2015
Rod did a great job; we all very much enjoyed him! Thanks for helping us make this a great trip for the entire group!
Lori K. | Regional Director | Snelling
July 16, 2015
Thank you! We had a wonderful time working with you as well, and we would definitely consider using you again in the future!
Sarah
Sarah A.
Associate Director
University Admissions
CEDARVILLE
July 8, 2015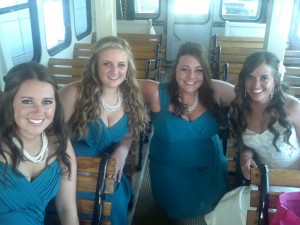 We used both buses for guests and a trolley for the wedding party from B&W. The drivers were awesome and timely. At the end of the night they even graciously waited for some stragglers still partying after the midnight close
Amy F.
July 4, 2015
Thank you so much!
Your thank you letter went out in the mail today. You should be seeing it by the end of the week. I am truly grateful to you for your assistance with our festival. It was an awesome event, for sure.
Wishing you all the best!
Maria S.
Director of Advancement
Kalamazoo Airzoo
June 27, 2015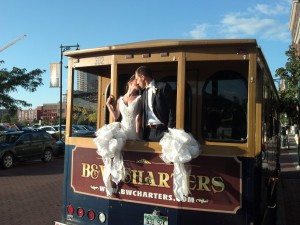 Dear Gene,
I posted a comment on FB. Everything with your service was wonderful, went very smooth for us. Jimmy was very accommodating as a driver, all enjoyed him. Christine was very organized and had all the details down.
Thank You so much. We look forward to using your services again.
Vicki M.
June 14, 2015
Just a note of thanks for the FANTASTIC service for our two group tours (with one bus!) from Marshall to Colon, Michigan during our Magic History Weekend on May 30th. The lady who handled the reservation was wonderful. The driver was prompt, courteous, and despite the rainy weather, got everyone to the multiple destinations on time. I heard many comments from attendees how pleased they were with the coach. Again, thank you for "doing what you said you'd do" (which shouldn't be unusual, but seems to be more of a rarity in today's business world.) Feel free to use this endorsement as you wish, and I will certainly use your company again for future charters.
Best regards –
David C.
Producer
Magic History Weekend.
www.MagicHistoryWeekend.com
June 6, 2015
Carla Bolin — 5 star
I used them for my daughter's transportation for prom festivities. They were so patient – I think I called them a couple dozen times to change the time! The kids said the driver was very polite and patient with them too. I definitely recommend them and I'll use them in the future for my other daughter's transportation needs!
May 30, 2015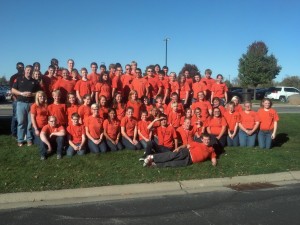 This was the best experience ever. It was greatly appreciated. The driver was exceptional. I could not have dreamed of a better experience. We definitely will keep you in mind for future events. And will happily refer people to your organization.
One question though. I am missing a charging cable for my nook tablet. I suspect it fell out of my bag. I was just curious if someone may have found it.
Ryan L.
Bilingual Teacher
KCHS
May 22, 2015
It was great. Thanks Gene. I hope everything worked out with the bus in Watertown!
-Jory
May 16, 2015
Hi –
I just wanted to send my thanks to your company and driver that took care of us on Friday night. He was AWESOME and made our night that much more special. I will definitely be recommending your company to all of my family and friends. Thanks again!!!!
Rick S.
May 9, 2015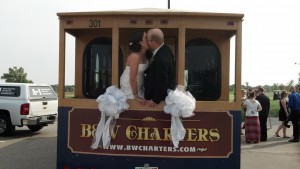 Our wedding shuttle worked out very well. Our driver "Dale" was very courteous and great to work with.
Thanks for everything.
Don
May 2, 2015
Gene:
We were more than delighted with our experience with B & W Charters and will certainly do business with you in the future! Our driver Rod was great!
Thank you for the follow up.
Karin S.
​Treystar
Director/Coordinator
April 25, 2015
Thank you, all went well, everyone was pleased with the coach & driver. Want to do another next year. Most people are asking for D C two nights. I will let you know!
O. Jennette T
April 18, 2015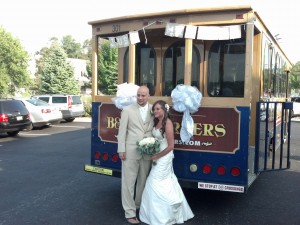 We appreciate you driving to South Bend to make our wedding a fun experience…the kids had fun driving around campus, the driver was polite and very professional…we will recommend your company to anyone looking to hire a trolley at Notre Dame.
Thanks!
Ann Marie M.
April 11, 2015
Thanks Gene
Everything was great
Cheers, Mike
April 4, 2015
Mr. Wright
It was a pleasure working with your people, please thank them for us. Our trip went as well or even better than we planned and your driver was very attentive and we enjoyed his company. Our trip was our annual Mystery Trip and based upon our experience this year I think you will be hearing from us next year.
Dan D.
April 1, 2015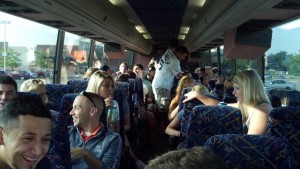 It was great to do business with you!
Thank you,
Michelle D.
Human Resources Coordinator
Western Michigan University Homer Stryker M.D. School of Medicine
March 14, 2015
Thank you as always it was a enjoyable trip.
Felicia E.
February 28, 2015
Hi Gene, everything was great, thanks & the driver was very professional!!
Brigitte D.
F.C. Tucker Company, Inc.
February 14, 2015
We did enjoy our trip and overall we were very satisfied. I was on Dave's bus (I think it was Dave and not Dan?) He did a great job – went with the flow and was very friendly and helpful to our guests that had a little trouble getting around. I would give him a 10 for his driving and his manners.
The girls on the other bus did sound like their experience was not as good. I think maybe the other driver was very inexperienced? They didn't say that he wasn't nice – but he didn't do the extra things that our driver did. He couldn't get into the places that we did so their people had to walk more – which isn't all bad but was a little more dangerous on the icey drives and walk ways. I was told he didn't help with those that needed an extra hand and he maybe just wasn't comfortable enough to go the extra mile like our driver did.
Just thought you should know – but we still had a great experience!
Thanks,
Sheryl S.
January 24, 2015
Thank you. The trip went well, we appreciate your flexibility in scheduling us last minute.
Kent W.
December 20, 2015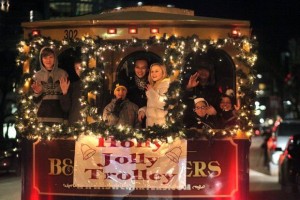 Gene,
Thank you so much for the follow up! Everything went great and the guests really enjoyed riding on the trolley. We only had the one hiccup but that was just confusion by the hotel telling the guests that they would be picked up at a different door. I had absolutely no complaints about the evening at all. Your driver seemed very helpful and professional. I will definitely recommend you in the future! Thank you for making the wedding run smoothly and I hope you enjoy your holidays!
Best,
Michelle T.
Red Heels Events
December 13, 2014
It was a wonderful experience, and your driver was great. I promise you we will doing ongoing business together. Have a wonderful and blessed weekend. Have a blessed Christmas and a wonderful new year.
Denise W.
December 6, 2014
Hi,
From start to finish, it was a perfect trip. Everyone did their jobs with professionalism, my students, parent chaperons, and especially, Dave, our bus driver. Timing was spot on for each arrival and departure throughout the day. The students and I have fond memories from this trip, and I look forward to employing B & W Charters for any future orchestra trips.
Thanks Again,
Sandra S.
Kalamazoo Central HS Orchestra & Jazz Band
November 22, 2014
Steve:
I wanted to apologize once again for my unruly son…..lord knows he is my living nightmare…..I also wanted to apologize for the lack of communication in regards to parking at MGM…I am so upset with them. You were wonderful Steve and I truly appreciate all you do for us on these trips. Take care and have a wonderful Thanksgiving….
PS Only 40 year olds and older next year…promise!!
Jodie H.
November 15, 2014
Everything did go quite well and Dave was great. We are planning our next trip with you on Feb. 14-15 and hope to finalize the schedule soon.
Thanks,
Kristen C.
November 8, 2014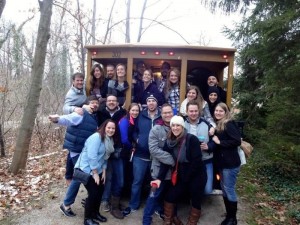 Thank you so much for helping us out with our event and for all your flexibility with our difficult schedule. We really enjoyed using your services and have put your information in our social function planning book for future events. Your services were promptly on time and very polite. Thanks again for your services.
Best,
Hannah G.
October 25, 2014
No doubt we will call again on our next bus trip. Thanks.
Sent from my iPhone
David K.
October 11, 2014
I just wanted to thank you for your services yesterday. Our expierence yesterday was great! The driver was so fun, positive and caring for our group. Please send him our thanks. I will pass along your information for future events to other women in our chapter who plan events for us. Thanks again!
Stephanie L.
September 27, 2014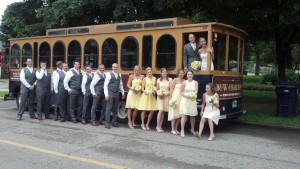 I used this vendor for their trolley in South Bend, Indiana. They were great! Very flexible with schedule changes and a great value compared to other vendors in the area. We attached a "Just Married" banner to the side and many guests commented on it. The driver was professional, courteous, safe & fun! I was in contact with the company months before the wedding through email and phone calls and they were quick to respond and professional. Overall, I would highly recommend B & W Charters. Thanks for making this aspect of my wedding stress free!
Autumn
September 13, 2014
The bus driver, Rod, was great. All else went well. No complaints.
Thanks!
Kristen C.
August 30, 2014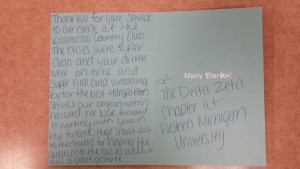 It is always a pleasure doing business with B & W Charters particularly because I want the business to flourish and prosper but because there are good people running the business.
It brought our girls to the function in a timely manner and I will assume returned them to their pickup stops in the same manner. I have always been happy each time the company's services have been used. Keep up the good work.
Carole G.
August 16, 2014
Thank you. All went very well!
Jenny L.
August 9, 2014
Thank you all. Everyone had a great time. Bruce was assume. I will use you again.
Mark P.
July 28, 2014
Just want you to know that Steve and Kevin gave us "Remarkable Customer Service". They were very accommodating, polite, and prompt. Thank you so much for letting them both drive for our trip.
Thanks again.
Karen M.
July 23, 2014
Everything went really well and the kids had a ball!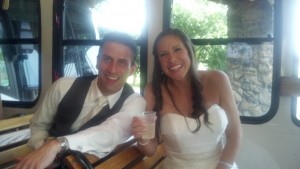 Kairi
July 17, 2014
We had a WONDERFUL experience!
Ken Hale was our front driver and he was fantastic! I honestly can't remember our other driver's name, but he was great too! I just booked our trip for next year and I was hoping to schedule with you as well. Our trip is … 2015. I would love to request both drivers again if possible.
Thank you,
Sunny B.
Bellevue Elementary School
July 7, 2014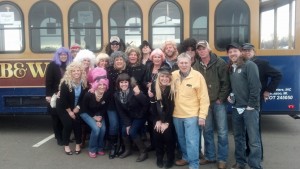 Thank you so much. I cannot tell you how much we enjoyed Bruce. He is a huge asset to your company. We appreciated all he did to make both our trips a success.
Thank you,

SHANNON R.
Director of Business Services
Calhoun County Visitors Bureau
June 24, 2014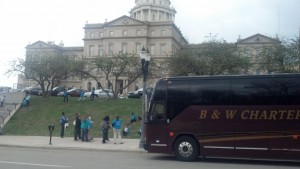 Thank you so much for providing your transportation services for our students. They were so excited. When I got on the bus, I didn't realize that I was suppose to bring my own DVD's so I thought the kids were going to complain because they couldn't watch a movie, but one of the students said "we don't need to watch a movie, it's the ambiance that we could watch one if we wanted too, that's what's important." I then just sat back and enjoyed the ride to Battle Creek. The bus driver was very pleasant and helpful. He wanted to make sure that we had everything that we needed. I also want to thank you for making the last minute changes to our reservation as well. We really do appreciate it. I will tell all of my family and friends about our great experience and I look forward to booking with you again.
Rocann F.
June 16, 2014
Gene,
Everything went well, thank you. It was pretty stressful initially with 45 people waiting for a bus, thankfully once the second bus arrived and we loaded everyone things went very well. Both drivers were very personable and reliable. We all felt very safe and comfortable. Thank you again. I will look for the invoice to arrive soon.
Connie V.
June 10, 2014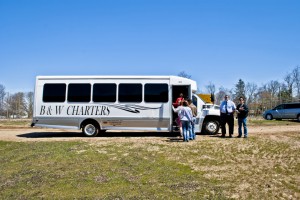 Thank you and JD for a very successful trip to Bath and to the MSU gardens. Our members had a wonderful time.
Carol B.
June 2, 2014
Hi, Dave was our driver and he did a great job the whole night. I did not give him a tip but would like to. What's the best way to get it to him? Thanks.
Michael C.
May 20, 2014
Dear Mr. Wright,
We had an excellent experience through B&W Charters. Mr. Ken Hale, our driver was wonderful and made sure our needs were met and that we were comfortable. He is a terrific representative of your company.
Also, thank you for upgrading our transportation from the 14 passenger van to the large coach with no additional charge. Our children felt so special as they rode in style and were fascinated with the on board bathroom. You provided many underserved Eastside youth with a trip they will never forget.
Thank you for all you do for Kalamazoo!
Sam L.
May 13, 2014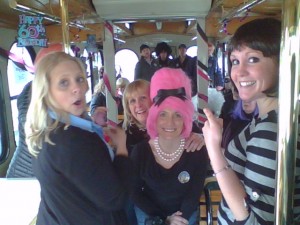 Just wanted to let you know that we truly enjoyed our driver Kevin! He was excellent. Thanks for all of your help with our 1st light tour. It was a great night and Kevin just added to the joy! Bruce & Pam
April 29, 2014
Dear Gene and B & W,
You're welcome! Our group had a great time and are glad for the opportunity to have attended. Thank you so much for all your help and assistance in making our trip a great success! Our drivers Rod and Ken where incredible to work with and made things very easy. They were true professionals and just friendly to be around, so thank you for sharing them with us!
Much appreciated, God bless,
Timothy M.
Diocese of Kalamazoo
April 21, 2014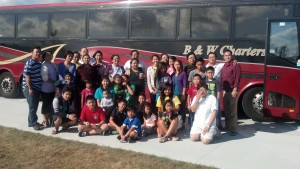 Just a quick note of thanks for arranging our bus trip on Wednesday. Jerry, the driver, was entertaining and got us there and back right on time. We appreciated his stories and he made the trip fun.
We don't often have need for this type of transportation but will certainly keep your information on file and use it if we have any additional needs!
Tamara H.
April 15, 2014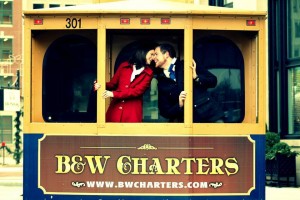 Hi Gene, Thanks for the note. We are very happy we chose B&W Charters for our wedding. Our guests liked the service and we appreciated working with your friendly and helpful staff. If we have shuttle needs in future, B&W will be our first choice.
Best,
Tony and Jessi
April 7, 2014
Mr. Wright – You're welcome and please know that we were extremely pleased with the transportation services that B&W provided. The luxury passenger coach was exactly that. The two drivers represented B&W very well; we received lots of positive feedback from our guests regarding transportation.
Thanks for working with us and focusing on our symposium transportation needs. I will be sure to inform the Zoetis Administrative Professional Team of the wonderful service that B&W provided and will suggest that B&W be contacted if any on the team have a need for transportation services for future events.
It was a pleasure to work with B&W Charters.
Kind regards,
Rhonda K. | Administrative Specialist, Metabolism & Safety | Zoetis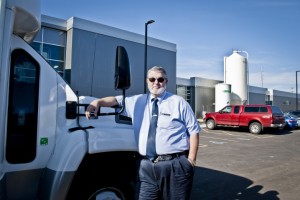 April 1, 2014
Hi!
Just heard back from the group! Driver's were great, weather was great, and most on board were great!!
Thanks for a wonderful trip!
Carrie
March 24, 2014
Thank You Gene!
We appreciate your e-mail! The switch to a different bus was seamless – I spoke with a few people and they said that they realized it was a different bus, but that their stuff was on the bus just as they had left it on the other one.
We realize things happen……. Thank You for taking care of the issue and taking good care of our group!
Saralyn B. | Executive Assistant | First Community Federal Credit Union
March 18, 2014
Thank you so much for letting us use the trolley, we look foward to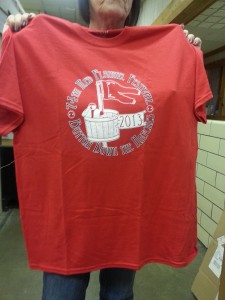 having it again next year. Those that rode it truly enjoyed it and
appreciated having that service. Your driver was incredibly nice and
professional the entire time.
Anna N.
March 10, 2014
Hello Gene,
I wanted to take a moment to share our experience with B&W Charters this weekend, and specifically your driver, Kevin. Simply put, Kevin was outstanding! He is incredibly professional and takes a tremendous amount of pride in what he does. Getting us from point A to B ( and then to C and then back to A) safely and on-time is what we were hoping for. Kevin did all of that but also made it fun and relaxing for us. He connected with our team and also with our parents. He even came out to watch and cheer on our team during one of our games. Thank you for the terrific service you provided and most importantly for allowing us to have Kevin as our driver!
Best regards,
Matt K.
Team Manager
Lakeshore Premier U18 W
March 4, 2014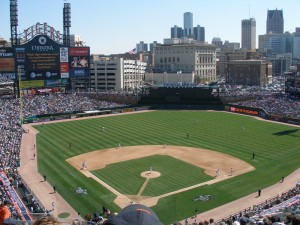 We took our bus to Lansing this past weekend and Kathy was our driver. She was exceptional! I would like to formally request her for all 12 of our trips in 2014. She stated this was possible. Please let me know as myself, our coaches and our players all would lover her to drive for us this coming year!
Mike O.
Head Baseball Coach
Kalamazoo College
February 24, 2014
Thank you!
Dawn D.
Director of Sales & Services
Calhoun County Visitors Bureau
February 18, 2014
We had a great trip!! We enjoyed Darrell very much, he was an excellent driver and host.
Kristine D.
February 10, 2014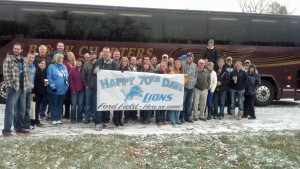 GREAT service and driver. Thank you very much for making the experience wonderful.
Duke F.
February 4, 2014
Thank you we enjoyed our safe trip with JD once again, he is such a good safe driver. We will be contacting you to have JD give us another safe trip to Little River in April 2014.
Beth G.
January 28, 2014

We had a great experience – from quote to planning to the actual event. Our drive, Bruce, was very patient with us and turned out to be a great photographer!! Thank you! We will definitely be back in the future.
Jennifer Weber
January 21, 2014
We were very happy with the service that was provided to us by B & W Charters. You were prompt in providing a quote. Timely in responding to questions, and finally, your driver, Dave Zach was friendly and professional. I would very much recommend and use B & W Charters again in the future. Thank you.
Robin N.
Organizational Development Coordinator
Holland Hospital
January 13, 2014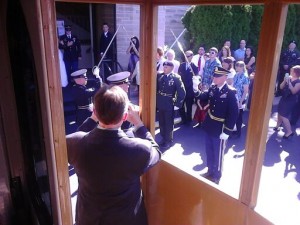 This place was great! Used for a trolley for our wedding party and a shuttle bus to take our guest to/from our wedding reception! They worked with our budget and were very clean and professional!
Ashley
December 31, 2013
This place worked with my budget and were wonderful to work with! They were clean and timely! We rented the trolley for our wedding party and it was perfectM
Asha7185
December 24, 2013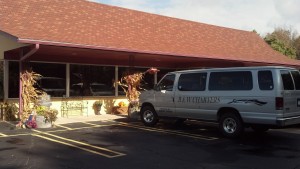 Gene,
Thank you for the note and also your excellent job in getting our groups back to Kalamazoo. I appreciated your help and ability to put together a quick and workable contingency plan. If it's possible, I'd like to pass along the dates for next year's program so that we can have it on the books and get a quote…
Thank you
-Jory H.
Kalamazoo College LandSea
December 18, 2013
Gene,
I have passed this on to our head coaches. Some took trips last year, so perhaps they also can comment. And, Ginny is fine, rather than Ms. Hawthorne. Thanks!
Ginny H.
Administrative Assistant for Athletics
Trine University
December 9, 2013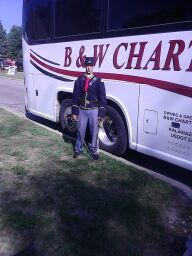 Dear Gene,
We had a fantastic trip. Kevin was a great driver. Everyone in our group really liked him. In fact, my customer made a point of getting his contact information so we can utilize B&W and Kevin for future trips. Thanks for everything.
Toby P.
Sent from my iPad
December 4, 2013
Thank you!!! You guys were great! We'll definitely leave some positive feedback!
Kally L.
November 27, 2013
Dear Mr. Wright,
This is the first time our firm has done something like this and it was a complete success. Ken was the best and we will definitely request him as our driver for any future events. I will personally refer B & W to any other company or group seeking transportation to an event.
Debbie A.
November 19, 2013
We loved the new coaches. They are so comfortable; quiet & smooth riding. Everyone had a good time. J.D. did a wonderful job for us.Very friendly & courteous. Will keep his card for future trips. Great sense of humor. I'm sure we will be going again next year. We'll definitely be in touch when we start the planning process. Thank You So Much!
Roxanne O.
November 11, 2013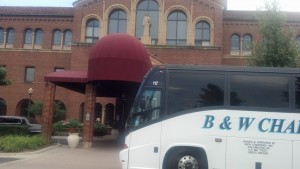 Thank you, the trip worked out fine. Yes, we have more business and will send it your way.
Sandi
B C Cruises and Tours
November 5, 2013
Hi, We loved the service B&W provided our family today 8/18/2013 to a Tiger game. Thank you again and your driver Kevin Martin was excellent and we will request him as our captain in the future. Well done.
Dan
October 29, 2013
Thank you B & W staff for your great service both on the organizing side and trip execution! Our excursion was great fun, and we are looking forward to next year doing the same. Thanks especially for the price cut in buses. That was very helpful. When these trips involve a degree of risk, it's hard to organize them knowing you can be put on the line…. you made it possible for me to do this and I appreciate you very much.
Thanks again,
Vicky K.
October 23, 2013
Our trip with B&W was tremendous – our requested (and always will be) JD is a super driver, great personality and an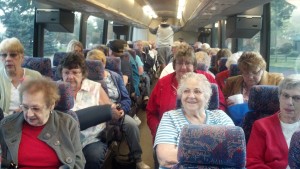 enjoyable person. I would like to add an extra note on his driving. When we were coming back from Soaring Eagle there was slow moving construction zone, all the cars seemed anxious and in a hurry – NOT JD he drove with safety – when we left the traffic zone the cars sped up were dodging in and out when a small car stopped dead in front of us to turn thru the median where they were not suppose to, no turn signal no notice traffic coming up on our right. What could have been a disaster was not thank to JD he handled it all very smoothly – sitting right behind him I saw and thought for sure an accident was going to occur. My hat goes off to JD you are lucky to have him. I do need a quote for a trip to Blue Chip by our group on … and JD as our driver..
Thank you
Beth G.
October 15, 2013
We had a GREAT trip! Ken was fantastic- so professional, great with the kids, friendly, and courteous. He gets a 5-star rating from our whole party!
Tammy S.
October 9, 2013
Everything went great. We are looking into a hockey trip next. Will be in touch for sure when we get further into planning stages. Thanks
David K.
October 3, 2013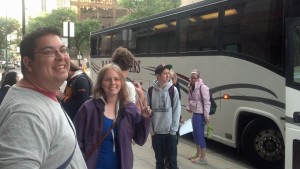 Thank you for such friendly, personal, and professional service! I will "Like" you on Facebook! I will be calling you next spring to arrange the same trip.
Take care,
Jayme T.
Executive Director & Founder
BEYOND Student Support Services
Division of Foreign Links Around the Globe (FLAG)
September 23, 2013
Thank you for the help the Driver are Great…
Donald F.
ASI Greyline Chicago
September 16, 2013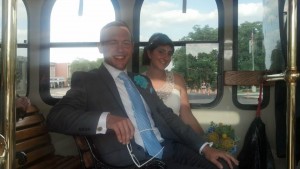 Hi Gene,
I just wanted to say that Anthony was amazing from the minute he arrived. He was patient, kind, considerate and did an awesome job helping me keep the group together and on time. I will definitely be using B & W Charters again. And the bus was clean and comfortable – everyone had a great time.
Thanks so much!
Caitlin
September 9, 2013
Thank you so much for what you did for us. We had a great day. Our driver, Dave, was absolutely amazing. I really need to let you know how great he was and tell you that you have a great employee in Dave. He was such a trooper and provided the best service anyone could hope for. Please share that with him, he deserves the recognition.
Thanks so much!
Carrie
August 26, 2013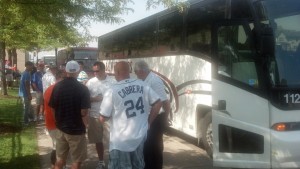 Gene, On behalf of Van Buren County FOP Lodge# 136 I would like to let you know how much we appreciated our driver, JD, he was very professional and courteous. Also the bus we had #112 was very comfortable and fresh. We would like to have JD the next time we go on a trip. Thanks for the great service,
Dale G.
Sheriff
Van Buren County Sheriff's Office
August 19, 2013
Thank you so much for what you did for us. We had a great day. Our driver, Dave, was absolutely amazing. I really need to let you know how great he was and tell you that you have a great employee in Dave. He was such a trooper and provided the best service anyone could hope for. Please share that with him, he deserves the recognition.
Thanks so much!
Carrie
August 15, 2013
No, thank you. You did a wonderful job and it was a pleasure working with a company that was on time, user friendly, and most cooperative.
Again, thank you.
Carol L.
August 8, 2013

Hi, Deb–
Our department could not have been more pleased with their experience! Not only did the driver arrive very close to the original time we'd hoped to depart, but he was flexible, the bus looked great, and they had enough time to have dinner before the show after all!
Thank you for a great trip,
Laura L.
Office of Theatre Arts
August 6, 2013
Hi Gene. Thanks again for booking on such short notice.
Your driver was superb. Could not ask for better.
Thanks again. Have a good summer.
Jerry C.
Casari & Company, CPAs
August 1, 2013
Everything was great. Thanks so much for working with our budget!
Sonya H.
Sent from my HTC One™ X, an AT&T 4G LTE smartphone
July 23, 2013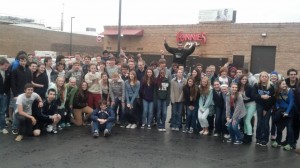 Everything went perfect. Thank you so much!!
Sent from my iPhone
Emily E.
July 9, 2013
HI Gene,
Thank you for your email! We appreciate you taking such good care of us and our students! We'll certainly call for all bus needs. Thanks again!
Lisa Y.
Food Marketing Program Associate, Western Michigan University, Haworth College of Business, Schneider Hall
June 14, 2013
B&W Charter Quotes,
Thank you for your inquiry regarding the transportation services of church's bus recent trip.
It was a pleasure working with the staff at B&W Charters from the initial phone call to arrange the trip until we were delivered back to the church. Pick up was timely as well as the drop off. The driver was professional and very courteous.
The trip went well and a good time was had by all 55 of us! We plan to utilize B&W Charters again as well as let others know about your services.
Thank you, Mary C.
May 15, 2013
To whom it may concern;
I recently lead a school trip (May 8-11) in which B&W Charters drove myself and my students to Washington D.C. I have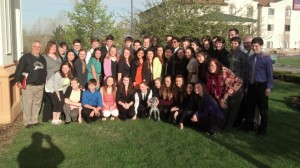 led 4 senior trips in my 5 short years of teaching. Three of those trips were to D.C. The trip this year was by far my best experience. I believe a large part of that success is due to our bus driver, Dave. He was absolutely amazing! The kids adored him and have brought him up in conversation multiple times this week in class. He not only was great with my students but also navigated through D.C. so patiently. My previous D.C. drivers were not as patient and held a bad attitude the whole trip. (A different company.) Dave was so accommodating and helpful through the whole trip. I am very impressed with B&W Charters, especially Dave and will be sure to recommend them to the other school groups.
Sincerely,
Lacey R.
Camden-Frontier Schools
May 13, 2013
Hi Gene,
Thank you very much for your service, it was a pleasure working with you. I would like to add that your driver, Von (or Vaughn?), was excellent, and I would recommend him to anyone for any occasion. You guys were a class act throughout, and if any of my other friends have a bachelor party or wedding in the area we will most certainly keep your company in mind.
Best Regards,
Mitchell S.
April 29, 2013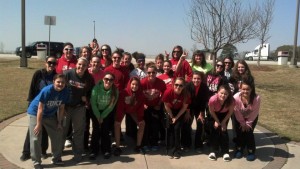 Thank you Mr. Wright, we had a safe and enjoyable trip. Our driver was courteous, alert and accommodating. His stops were timely and his driving was superb. We will certainly do business with you again and recommend your company to others as well.
Chandra Y.
April 22, 2013
The trip went great Cathy our drive was a joy to work with as was your whole company
Thanks on behalf of myself and Three Rivers Rotary
April 19, 2013
Gene –
All was great and thanks for being there.
Best,
Ibe S.
Executive Director/CEO
Legends Performing Arts Association
April 18, 2013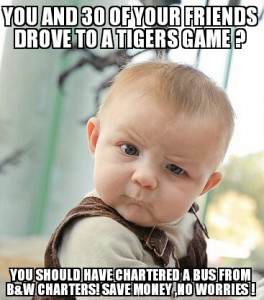 Everyone enjoyed the trip. It was a really fun day. We also had a good bus driver. We look forward to booking our next trip with you.
Thank You to all the staff!
Clenteria P.
April 17, 2013
Thank you for a great trip and a great driver… Fun was had by all and we will be going again in June so please plan on us. Thanks again for a safe and good ride.
Bob H. American Legion Post 207
March 29, 2013
Classification: UNCLASSIFIED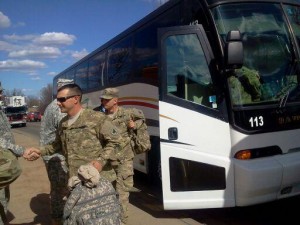 Caveats: NONE
THANK YOU for your excellent service,
V/R
James G.
Unit Movement Branch, Air Ops
TCAIMSII / AALPS
Transportation Systems Administrator
FT Bliss, Texas
March 27th 2013
Thank you so much for letting us know how it went. We appreciate doing business with you and will call you again when we get requests in your area. I "liked" you on facebook.
SIncerely,
Deanna V.
Price 4 Limo
March 11, 2013
I called and left a message on my way to school today. Rod Hudson was an incredible driver and I want him for any and all trips I take in the future. My next one will be most likely November 23rd our shopping trip to Chicago. Thanks again for making everything wonderful. Sveri – Teacher KPS
February 26, 2013
Mr. Wright:
I am writing to commend B & W Charters for absolute excellence during our recent stay in the Kalamazoo area. As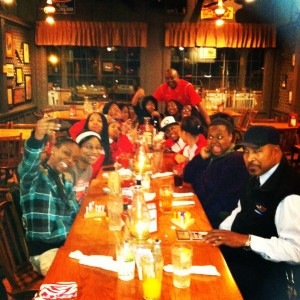 youHappy B&W Charters Customers know, our Willow Run Flyers Girls Basketball team visited the Kalamazoo area from Thursday, February 21st thru Saturday, February 23rd, and, fortunate for us, we contracted with B & W Charters for ground transportation during our stay. The coach we rode in was clean, spacious, modern, attractive and comfortable. Our drivers, both Mr. Grayson and yourself, were safe, professional, knowledgeable and courteous. We particularly appreciated the remarks you offered to our team after our final ride. I have attached a photo taken of our team at dinner with Mr. Grayson. Should we ever have occasion to stay in the Kalamazoo area again in the future, there is no question that we will attempt to utilize B & W Charters for our transportation needs. I look forward to our next meeting.
Appreciatively,
Coach Cliff R.
Willow Run Flyers Girls Basketball
February 22, 2013
Gene is wonderful! We enjoyed our trip and will continue to use your company.
Thank you,
Denise M. B.
Transnation Title Agency of Michigan
Lakeshore Division
February 19, 2013
Hi Gene,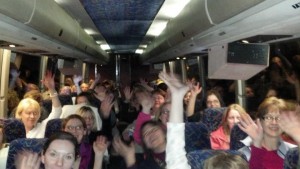 Thank you for the great services of B&W Charters. The girls were thrilled to have Dave as their driver! He always does a fantastic job.
Sue
SeaLandAir Travel
February 18, 2013
Gene,
Despite the weather, the trip came off without a hitch. Your driver, Rod, was "awesome." He was pleasant and professional and always erred on the side of caution during some really challenging parts of the trip due to blizzard conditions, blowing snow and slippery roads. We have been using B & W Charters for each of our trips for the past 27 years and will continue to do so in the future.
Best,
Lee
Lee F., Executive Director
Kalamazoo Junior Symphony Society
February 15, 2013
Hey Gene!
Thank you for sending the following email.
I talked to Steve this morning to find out how the trip went and he said, it went very well!
It was great doing business with B & W Charters!
Enjoy the rest of your day and weekend!
Denise – Owens Corning
January 31, 2013
Thank you. Your staff was friendly and on time! I look forward to next year! I will also share our experiance with other teachers in the building.
Jason K. – Teacher
January 28, 2013
Deb,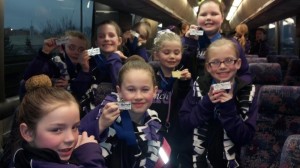 Your drivers were great!
Both you and your company were a joy to work with. Thanks
I will be having another associate contact you regarding the possibility of using your services again for another trip we have to Plymouth Michigan at the beginning of March. Below you will find a breakdown of the tips we would like to allocate.
Thank you
John S. – Anaheim Amateur Figure Skating
January 8, 2013
You guys are welcome. you help me out a great deal. Thanks.
Charles W. – KPS
January 3, 2013
Thank you ……service was great !!!
Vicki C. – Pfizer
November 13, 2012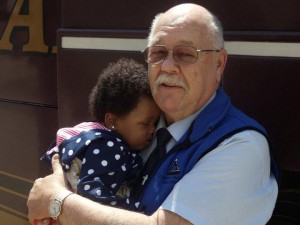 Hello Gene,
We were extremely happy with our bus driver, JD, again this year. He did a wonderful job and all went well. We will certainly use you again and recommend you to others.
Susan B.
November 2, 2012
Gene,
Thanks for the email. I will try and post something. We really appreciated B&W and Bruce was great.
Jim R.
LSJ Warriors JV Hockey
October 29, 2012
Our trip to Chicago was perfect for our group in the 16 passenger bus. Our driver was the best!
We definitely would use your company again for future excursions.
Regards,
Nancy S.
October 24, 2012
Thank you for providing transportation for our football team last Friday night. Everything was perfect except for the outcome of the game. The accommodations of the coach were first class, and our driver was friendly and professional. We hope to be able to use your services again in the future.
Chuck H. – Plainwell Rocket Football
October 24, 2012
Dear Mr. Wright,
We had a great experience with B&W Charter and Mr. Rod did a wonderful job as our driver. Thank you for the great customer service and we will definitely utilize your company for our transportation needs in the future.
Many thanks,
Sam L.
October 18, 2012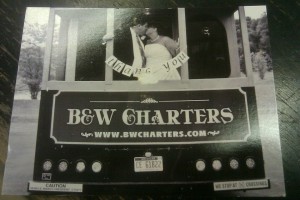 Hi Gene,
I didn't personally use the bus, but I heard no complaints from any of our guests. It was on time and got people where they needed to be, and that's all we could have asked for! I'm not sure if you're aware, but we had an emergency situation at the end of the night, and your driver was able to pick up our guests immediately, which was so appreciated during a time of such concern and stress. Thanks again for your help with our wedding. All of the vendors I worked with were so wonderful (including B & W), and I will be sure to post a review on Wedding Wire.
Many many thanks!
Lauren
October 17, 2012
I want to thank you for your prompt and courteous service last week when our coach had mechanical issues. The willingness of your staff to jump in and help us out was great and we were able to turn a bad experience for our customer into a positive one. . If your company is ever in Vermont and needs assistance please don't hesitate to call us. Thank You again.
Joel F. Operations Dept.
Premier Coach
October 10, 2012
Good morning
This time – round trip services : perfect – good drivers
Thank you – Regards
Edi B. – Travel Agent
September 24, 2012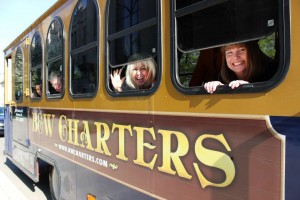 Thank you so much! We had a wonderful time and Dale was just amazing! He was a wonderful driver and made sure to help us out of the trolly every stop we made. He also let us stop so that we could get dinner before heading back to our house. our trip was wonderful and in large part because of B&W. I will recommend your company to all of my friends and family. Thank you so much again!!
~ Elizabeth S.
September 24, 2012
Thank you for the follow up.
Everything went very smoothly – our driver was great. Thanks again for a great trip. If we need a bus in the future we will certainly give you a call, and would recommend you to anyone who asks.
Warm Regards,
Coby – Kalamazoo Chamber of Commerce
August 29, 2012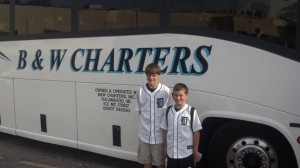 Good afternoon B & W charters,
Thank you for the email. The bus trip to Detroit on Aug 17 was fantastic. The driver, J. D., did a great job. We had a great time. I would certainly use you services in the future and will tell others of the great service that you provide.
Sincerely, Fr. Robert C.
August 23, 2012
Thank you so much. I will definitely use your services again. Your drivers were very nice and accommodating. They were on schedule and everything was great! I would highly recommend your services to others.
Thank you again,
Margie H.
Post Foods, Battle Creek
August 10, 2012
Both Evenings with B & W Charters were great. Bus arrived on time and pickup on time. Both drivers were professional and courteous. Thanks.
Cindy S.
Parker
August 9, 2012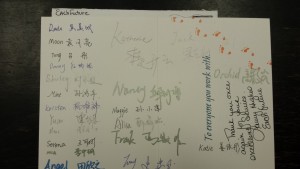 Deb
Thanks for all your help to schedule bussus for the Softball World Series. All busses were on time and met our expectations. Your patience and flexibility was appreciated.
Paul – Girls Big League Softball World Series Planning Committee
August 8, 2012
To Whom It May Concern:
Our company employee outing to the Tigers game was immensely enjoyed by all in large part to your charter service. The charter was comfortable, the trip was relaxing and well worth the expense. We were very impressed by our driver, Rod, who was friendly, courteous and helpful. All travel was done safely and on time. Our management was so impressed they wondered why we did not use your services to take the employees to a destination sooner and more often! You will most definitely be hearing from us in the near future!
Sincerely,
Kimberlee W.
Great Lakes Companies
August 8, 2012
Everything was amazing!!!
Thanks so much for the prompt and great service.
Our guests appreciated the ride – and we had a great time.
Kristen A. and George N.
Kristen N.
Science Department
Girls Swimming and Diving Coach
August 6, 2012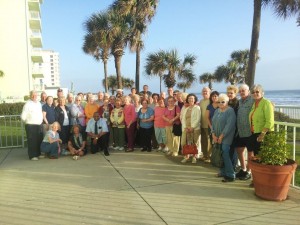 Thank you do much for everything. The trip was perfect. Our driver, Charles was brilliant, very professional at all times. Will definitely use you guys again and recommend you to others!!!
Nicola D.
August 4, 2012
Your very welcome and thanks for helping us make this trip come true fur my students. Great trip and bus driver very accommodating! Thanks again and I look forward to future trips using B & W Charters. Terry – Van Buren Schools
July 18, 2012
Dear B&W,
We the staff and kids at, Steps Forward would like to say thank you to you and your staff. Thank you for being so patient and working with us to help make sure our kids had a safe and pleasant trip. Everything went well the bus drivers did an excellent job; they were on time to pick us up to take us on our field trip and were there every time we needed them. They were all so willing to accommodate us in any way they could and we appreciate that. We do plan on using your services again for our future trips.
Thank you again,
Administrator Assistant-Yolanda T. and Staff
July 14, 2012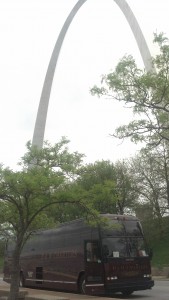 Dear Gene, Ollie and Staff,
Thank you for your follow-up email. I am totally satisfied and happy with my dealings with you and your business. Unless something occurred that I don't know about, it seemed to me everything went very smoothly. Your two drivers, Anthony and Dave, were friendly, helpful and very courteous. They arrived in a timely fashion and I thought the bus shuttle service ran like clock-work. I appreciate the attention to detail you showed and your interest in getting our contract details just right and clear to both of us. Please know I would wholeheartedly recommend you to any of my friends and you may use my name as a reference if you would like.
Thank you very much.
Carol T.
July 12, 2012
Just wanted to say we were very happy with the service we received as our group traveled to Rome, Italy. We were taken to O'Hare Airport and brought back to St. Philip, everything went smoothly. We will definately use your company again as this is a yearly event. Thank you
Mary R. – St. Philip Catholic Central
June 29, 2012
Gene —
On behalf of the institute I wanted to personally thank you and your staff of drivers for the outstanding shuttle service you provided to our registrants at this year's International Congress on Medieval Studies. You provide a great and most valuable service.
See you next year. Jim
—
James M.
Director
Medieval Institute
Western Michigan University
June 21, 2012
Dear Gene,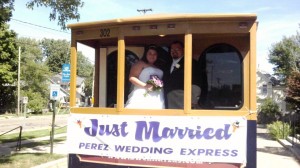 Thank you so much! Everything went really smoothly with both shuttles. The shuttle drivers were great! Our wedding party and guests got to where they needed to be on-time and safely. We will be sure to share our very positive experience with B&W charters with everyone we know!
Thanks again,
Andrea
June 8, 2012
Dear Gene,
I had the pleasure of being on the bus driven by Shaun. (hope I spelled that right) He did an excellent job driving plus he was very personable. On the way back we were running way ahead of time before our last stop so Shaun hearing of our dilema asked if we wanted him to slow down and take an alternate route that would burn up some time. We really appreciated him helping us work that out. I heard only nice comments about the other drivers. I will certainly refer your company to next years class and others. Thank you for helping us make it a safe and successful night for our kids.
Sincerely,
Kathy M.
June 1, 2012
Dear,
Thank you so much for your great work. The trip from NY to Kalamazoo was wonderful. Time flies when you are having fun and working in the bus. The great weather enhanced our joy. Special thanks for the bus driver on Saturday on our tour to Chicago. He made a wonderful small detour through down town Chicago on request, a real treat!
Pieterbas
Pieterbas L., MA RN | PhD Candidate Research Centre for Innovations in Healthcare | Visiting Research Scholar at Pace University and Western Michigan University
May 10, 2012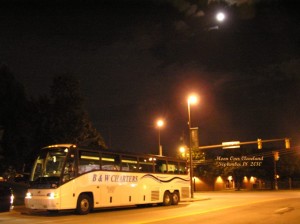 Wonderful driver. We enjoyed him. Actually, each of your drivers that have driven for us have been super. Thank you.
Zadie J. – Kalamazoo Garden Council
May 3, 2012
Sorry I don't do Facebook etc. I just wanted you to know Ken was great. Very professional. I would recommend him and B & W to everyone. Thanks once again.
Andrew G.
Kalamazoo Rugby Club
Sent from my iPhone
April 24, 2012
Dear Gene Wright,
Things went extremely well. Rod, the Driver was on time, knew exactly where to go in Chicago. Dropped us off and picked us up exactly on time and in the right place. Got us back safe and sound. The bathroom was very clean, with toilet paper and functioning. I don't have one complaint. Excellent Service. An A+.
Dr. Lisa B., Associate Professor, History
Kalamazoo College
April 12th 2012
Thank you very much for everything! The students and I had an enjoyable time and the busses and drivers were awesome! Thanks again,
Kim S. 3rd grade teacher
April 10th 2012
Dear Mr. Wright,
Everything went GREAT! Both of your drivers were SUPER! We plan to use your services again in the future!
Chris B., CTC, Cruise Connections
April 9th 2012
Our driver, Paul, was very personable, professional, and friendly.
Thomas L. – Teacher
March 28, 2012
Hey B&W Team,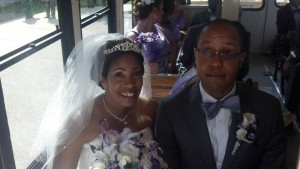 It was truly our pleasure to work with you as well. Thank you for making the entire process very easy and clear. I will definitely be adding you to my little black book for future wedding transportation needs. You guys rock!
Thanks,
Jamie
—
jamie K.
heyday event lab // totally rad west michigan events
March 27, 2012
Thank you for follow up with me concerning our experience with your company. It was a pleasant experience right form my first phone call…Deb is great, very responsive and timely. I did shop around to see where I could get the best deal and service and your company came up on top with everything we were looking for. The drivers were both professional, on time and accommodating. It made our trip easy and worry free. Thanks again, we will definitely use you for future excursions.
Sally N.
Commodity Manager
Stryker Instruments
March 13, 2012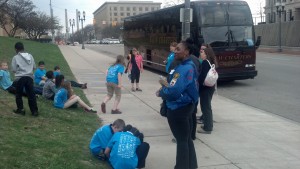 To Our Friends At B & W Charters,
Thank-you so much for assisting us in a wonderful trip to our State Capitol and The Michigan Historical Museum.
We can always depend on your staff to be efficient and willing to work with our "crazy" schedule, In addition your drivers are always kind, courteous and very flexible. Both parents and teachers feel student safety is the number one priority on trips. We are elated you support this mission as well. Looking forward to working with B&W in the future.
Sincerely,
Robin S.
4th Grade Teacher
Dorr Elementary
March 13, 2012
Gene,
It was our honor to do business with you twice during the last month. George, our driver, was extremely safe and mindful of the 39 souls on board. He is wonderful….and we really request him for the three remaining trips yet this spring season. Also, we appreciate the cleanliness of the bus. Every aspect of these two trips was successful. We will be sending out our bids for the fall season and sincerely hope we are able to do business then. As a footnote, Deb is excellent to work with too! Thank you for taking care of us and supporting our small business.
Respectfully,
Curtis W.
Co-owner
Southern Exposure Farm, LLC
March 12, 2012
Deb,
Thank you very much. Sean was a great driver, always on time and always helpful. We will certainly do business with B& W Charters again.
Sincerely,
James S.
General Manager
Accroseal
February 28, 2012

Thanks for everything. George was a polite and good driver. Everyone enjoyed the trolly- Sarah K.
February 27, 2012
Hi Gene:
Just wanted to tell you that the trip on Saturday to Ferris was great. Dale took care of everyone as he usually does and they all really enjoyed the trip.
Lynn
WMU Synchronized Skating Team Coach
February 2, 2012
I would like to pass along another thank you to our driver Dave Ray. And I would also like to compliment him on his wonderful service. We will defiantly be using B & W charters again for the teams traveling needs. Thank you for all of your help to make our trip a success.
Amy P.
GVSU Synchronized Skating Team Coach
November 2, 2011
Dear Gene,
Thank you so much for your follow-up letter. The KOKL trip to Chicago took place without a problem. Our driver, Kevin, was skilled and courteous and was able to find us a good rest stop when the I-94 stop we usually use was closed. In all, it was a delightful trip for the 31 members and friends of KSOL who made the trip.We will look forward to another Chicago trip next November.
Jo A. for Kalamazoo Symphony Orchestra League (KSOL)