June 19 & 22, 2021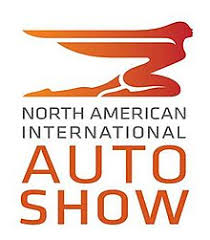 If you have any questions, please ask us.
The B & W Charters tour department has its annual bus trips planned to the North American International Auto Show in Detroit. Details below:
Date: 6/19 & 6/22/21
Price: $50.00 per person ages 7 and up, $30.00 per person ages 6 and under in a seat.
* Includes round trip transportation and admission
Departure Points:
Kalamazoo, MI : Meijer's on South Westnedge, 5121 South Westnedge Avenue Portage, MI 49002 (park by the gas station near Westnedge).
Depart: 8:00 a.m. Return: 9:00 p.m.
Battle Creek, MI : Walmart near Beckley, 6020 B Dr N Battle Creek, MI 49014 (park near Schlotzsky's Deli).
Depart: 8:30 a.m. Return: 8:30 p.m.
Marshall, MI : McDonald's, Exit 110 off I-94 on US Hwy. 127 North.
Depart: 8:45 a.m. Return: 8:15 p.m.
Albion, MI : McDonald's, Exit 121 off I-94 on N. Eaton.
Depart: 9:00 a.m. Return: 8:00 p.m.
Jackson, MI : McDonald's, Exit 137 off I-94 on Airport Rd.
Depart: 9:30 a.m. Return: 7:30 p.m.
We can make pick up's along I-94 in Michigan by appointment only please call for more details. 269-345-4222
Detroit has hosted an auto show for over a century. For the first several decades of its existence, however, the show's focus was strictly regional. Then, in 1987, a visionary group of auto dealers within the Detroit Auto Dealers Association (DADA) asked a bold question: Why not make the event truly national in scope? For that matter, why not make it the best auto show in the United States? Achieving this objective within only a few years' time, the North American International Auto Show pursues a vision of continually redefining what it means to be the auto industry's indispensable North American event. To achieve this goal, the Auto Show continually introduces bold new ways to enhance attendees' experience and deliver exceptional value to media, industry and the public.
Summary is provided by N.A.I.A.S. – http://www.naias.com/about-naias/show-history.aspx